Sacramento Valley Chorus in Hawaii for 80th anniversary of Pearl Harbor attack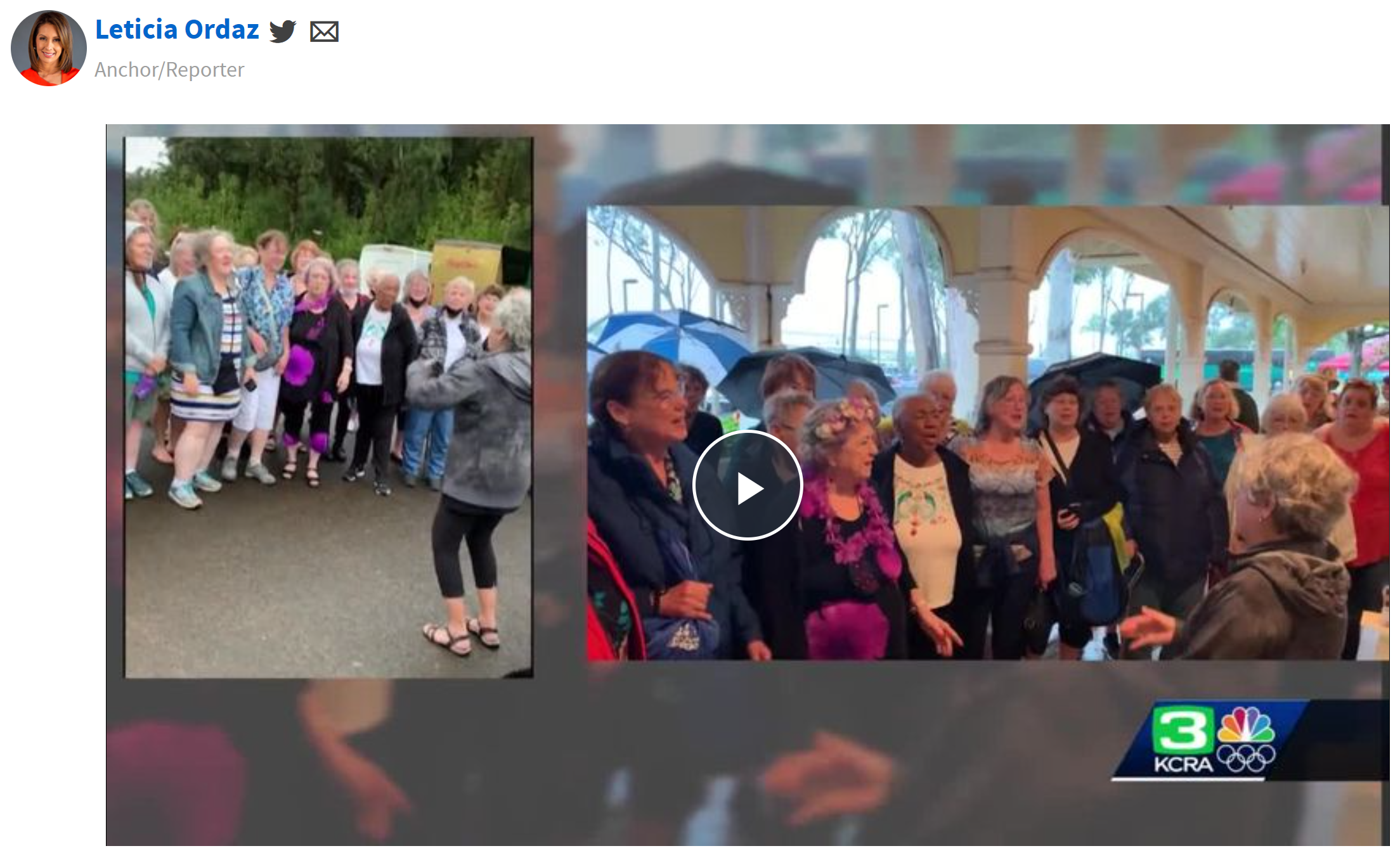 HONOLULU COUNTY, Hawaii —
The Sacramento Valley Chorus is in Hawaii to mark the 80th anniversary of the attack on Pearl Harbor. All 30 ladies are singing to preserve history.
They want to raise awareness to help young people learn more about that fateful day when the Japanese Navy Air Service attacked the United States naval base in Hawaii, killing more than 2,400 Americans.
Many of the singers have loved ones who were in World War Two.
Chorus director Dede Nibler says she is proud to represent the West Coast in Hawaii.
They've been busy rehearsing to take part in several performances this week.
They plan to sing their hearts out on the streets of Honolulu to honor veterans and remember those who have passed.
On Wednesday, the chorus from Sacramento will perform on the U.S.S. Missouri.
The group received an invitation to go to the Pearl Harbor anniversary three years ago, but with the COVID-19 pandemic, they had to postpone the trip until now.
"Everyone that is singing has someone in their life that has served, either a father, a grandfather, a brother an uncle," said Dede Nibler, Sacramento Valley Chorus director. "So it's not about us so much as it is about the history... It's very emotional for me. My father was in the Second World War and I think this happens to many. They don't really talk about it. I think it's that whole idea that they come home, and they want to forget about it, and yet we can't forget about it. We have to continue to keep it alive. I want to keep my father's memory alive."
Oahu has experienced flooding from heavy rain, but organizers have told them the parade is happening, rain or shine.
#GoodMorningSacramento #SacramentoValleyChorus #PacificShoresRegion12